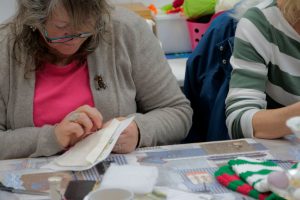 Stitches to help you hem, make-do and mend.
Equipment needed: we'll provide all the thread and fabric you require but by all means bring in a specific project if you have one.
What will I learn: Whether you've got trousers to hem up, a button to sew on or a seam coming loose, we'll show you a few stitches and where to use them to make your clothes or household items usable again.
What will I learn? Thread and needle selection, running stitch, tacking, back stitch, hemming/slip stitch and sewing on buttons.
Dates & times: