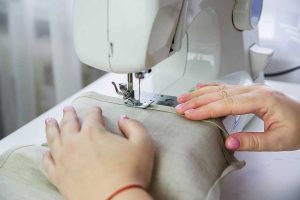 Who's it for? For anyone who has not used a sewing machine before, or who just needs a little confidence in getting started again.
Equipment needed? Use one of our own machines or bring your own (as long as it is PAT tested). We'll provide all the fabric and thread required.
What will I learn? We will take you through the basics from threading up and winding the bobbin, to stitch selection, sewing straight lines, corners and curves. We'll finish the session by making a lined fabric container.
Workshop dates and times:
Friday 20th September, 10am – 12pm
Saturday 12th October, 2pm – 4pm
Friday 25th October, 10am – 12pm